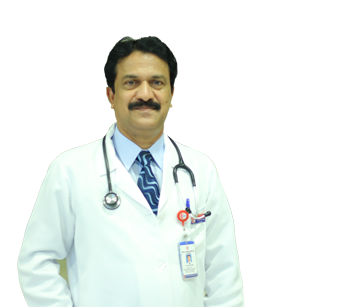 DR RAJAN K CHERIYAN
Chief ENT Surgeon/medical Director
ENT
MBBS, MS
33 years of experience
Mabella (Oman)
About DR RAJAN K CHERIYAN
Dr Rajan K Cheriyan is a formidable force when it comes to the field of ENT. He has had extensive training in his field and has attended numerous courses and conferences all over the world. He is an excellent ENT surgeon with immense experience in performing endoscopic sinus and skull base surgeries aside from other surgeries including ear surgeries, rhinoplasties, and facial plastic surgeries. Aside from attending ENT OP and performing emergency and elective surgeries, he is also the Medical Director of Badr Al Samaa Hospital at Al Khoud since 2015.
Excellence & Experience
Level of Experience
ENT Specialist - Badr Al Samaa Hospital, Al Khoud, Muscat, Oman 2007 to date
ENT Consultant - Poyanil Hospital, Kozhencherry, Kerala, 2004 - 2007
Senior ENT Specialist - Ministry of Health, Saudi Arabia, 1993 - 2004
ENT Consultant Medical Mission Hospital, Tiruvalla, Kerala, 1988 -1993
Awards & Academics
Academics Details
MBBS - Govt. Gandhi Medical College, Bhopal (M.P.), India - 1984
Master of Surgery (E.N.T.) - G.M.C. Bhopal (M.P.), India - 1988
Internship - G.M.C. Bhopal (M.P.), India – 1985
House job in ENT - G.M.C. Bhopal (M.P.), India – 1986
Out Patient Timings
The outpatient timings at Badr Al Samaa Hospitals have been planned in such a way that your choice of doctor is available whenever you are free.
Sunday
9:00 AM - 1:00 PM
Mabella - Oman
5:00 PM - 9:00 PM
Mabella - Oman
Monday
9:00 AM - 1:00 PM
Mabella - Oman
5:00 PM - 9:00 PM
Mabella - Oman
Tuesday
9:00 AM - 1:00 PM
Mabella - Oman
5:00 PM - 9:00 PM
Mabella - Oman
Wednesday
9:00 AM - 1:00 PM
Mabella - Oman
5:00 PM - 9:00 PM
Mabella - Oman
Thursday
9:00 AM - 1:00 PM
Mabella - Oman
5:00 PM - 9:00 PM
Mabella - Oman
Friday
Saturday
9:00 AM - 1:00 PM
Mabella - Oman
5:00 PM - 9:00 PM
Mabella - Oman