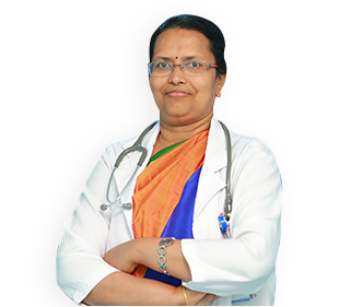 DR Susan Abraham
Specialist Gynecologist
Obstetrics & Gynaecology
MD, FMAS
20 years of experience
Ruwi (Oman)
About DR Susan Abraham
Dr Susan Abraham is a Specialist Obstetrician and Gynecologist and Infertility Specialist with over 20 years of experience in Clinical Obstetrics and Gynecology both in Government and Private sector. She has working experience in managing High risk pregnancies, providing painless labor and handling Obstetrics emergencies. She also has experience in the management of pre-term deliveries and multiple (twin) pregnancies. Her approach is patient-centric and familial with humane care. Dr Susan Abraham attends International Conferences and Training programs regularly and has written many articles on Infertility .Her special areas of Interest are "Trial of Labor" and "Vaginal Birth after Caesarean" (VBAC).
Excellence & Experience
Area of excellence
High Risk Pregnancies
Trial of Labor and VBAC
Painless Labor
Female Infertility
Management of preterm deliveries
Management of Multiple (Twin ) Pregnancies
Medical Management of Ectopic Pregnancies
Medical Management of Missed Miscarriage
Level of Experience
DrSusan Abraham has served Both Govt. and Private hospitals and has over 20 years of experience in OBGY
She worked as an Obstetrician and Gynecologist and Resident Medical Officer and Project Officer of Family Planning at Govt. Women and Children's Hospital, Alleppey, Kerala
She has also worked in Wanless Mission Hospital, Miraj and St. Stephen's Hospital, New Delhi.
Awards & Academics
Academics Details
MBBS - Govt. T.D. Medical College, Alleppey, Kerala -1991
MD - Govt. Medical College, Miraj - 1999
Post Graduate Diploma (Sonography) - Global Open University, Govt. of Nagaland, India -2011
FMAS /FART - World Laparoscopic Hospital, Gurgaon - 2015
MRCOG Part-I - 2018
Out Patient Timings
The outpatient timings at Badr Al Samaa Hospitals have been planned in such a way that your choice of doctor is available whenever you are free.
Sunday
9:00 AM - 1:00 PM
Ruwi - Oman
5:00 PM - 9:00 PM
Ruwi - Oman
Monday
9:00 AM - 1:00 PM
Ruwi - Oman
5:00 PM - 9:00 PM
Ruwi - Oman
Tuesday
9:00 AM - 1:00 PM
Ruwi - Oman
5:00 PM - 9:00 PM
Ruwi - Oman
Wednesday
9:00 AM - 1:00 PM
Ruwi - Oman
5:00 PM - 9:00 PM
Ruwi - Oman
Thursday
9:00 AM - 1:00 PM
Ruwi - Oman
5:00 PM - 9:00 PM
Ruwi - Oman
Friday
Saturday
9:00 AM - 1:00 PM
Ruwi - Oman
5:00 PM - 9:00 PM
Ruwi - Oman