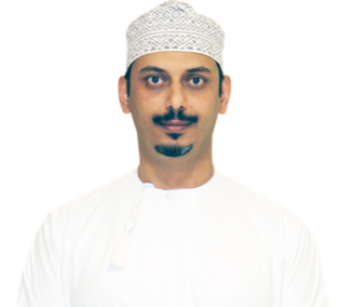 DR Mohammed abdulla mubarak al Rahbi
Consultant
ENT
MD
17 years of experience
Salalah (Oman)
About DR Mohammed abdulla mubarak al Rahbi
Dr Mohammad Al Rahbi is a highly trained ENT surgeon with 16 years of intensive clinical exposure. He is an expert in the investigation, workup diagnosis and treatment of various common and uncommon ear nose and throat disorders and diseases. He has outstanding surgical experience in problems associated with the ears, nose and throat and is specialized in procedures like tympanoplasties and adenotonsillectomies. He is an expert in treating problems like allergic rhinitis, vertigo and vestibular disorders, sinusitis, snoring and sleep apnoea, etc. He has worked and trained in numerous institutions and holds both clinical and academic positions.
Excellence & Experience
Area of excellence
General ENT problems
Adenotonsillectomy
Tympanoplasty
Foreign body removal- ear nose and throat
Allergic rhinitis
Vertigo management
Chronic sinusitis management
Snoring and sleep apnoea diagnosis and management
Level of Experience
General Physician in Muscat, 2004-2005
ENT Resident 2005-2011
Senior specialist, ENT, Al Nahdha Hospital, 2011-2014
Fellow at Queen Elizabeth Hospital, Birmingham, 2014-2016
ENT Consultant, Al Nahdha Hospital, 2016 till date
ENT Consultant, Badr Al Samaa, Salalah
Awards & Academics
Academics Details
Bachelor in Basic health science, SQU, 2003
MD, SQU, 2003
Arab Board of Health Specialization, ENT, 2010
OMSB training completion certificate, 2011
Fellowship in ENT with special interest in ear surgery, UK, 2016
Out Patient Timings
The outpatient timings at Badr Al Samaa Hospitals have been planned in such a way that your choice of doctor is available whenever you are free.