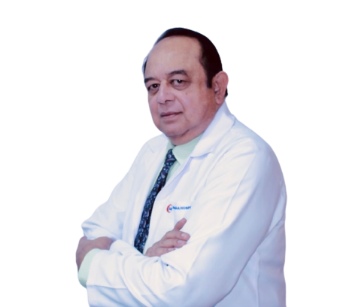 Dr RAJIV GUPTA
ENT Specialist
ENT
MBBS,MS(ENT)
35 years of experience
Mabella (Oman)
About Dr RAJIV GUPTA
Dr. Rajiv Gupta is passionate, sincere & enthusiastic about health and sciences, with an enduring passion for the profession itself besides being an ENT specialist also have been on the teaching facility in ENT at Oman Medical College. He has been a part of cancer patient's aid Association of Indian cancer society as ENT Specialist in Mumbai, India.
He is a member of the Association of Otolaryngologists of India and Neuro Otologic and Equilibriumetric Society of India.
Excellence & Experience
Area of excellence
Otology & Related Routine Surgeries
ENTOPD's & Routine ENT surgeries
Level of Experience
He has worked with many Ministry of Health Hospitals in Oman and premier healthcare institutions in India before joining Badr Al Samaa Group of Hospitals.
Awards & Academics
Academics Details
MBBS; MGM Medical College, Indore, India (1981)
MS (ENT); MGM Medical College, Indore, India (1984)
Advanced training in Micro Surgery of the Ear (Under Guidance of Prof. Dr. of Medicine D.Plester) Eberhard) at Karls University in Germany (1987)
Out Patient Timings
The outpatient timings at Badr Al Samaa Hospitals have been planned in such a way that your choice of doctor is available whenever you are free.
Sunday
9:00 AM - 1:00 PM
Mabella - Oman
5:00 PM - 9:00 PM
Mabella - Oman
Monday
9:00 AM - 1:00 PM
Mabella - Oman
5:00 PM - 9:00 PM
Mabella - Oman
Tuesday
9:00 AM - 1:00 PM
Mabella - Oman
5:00 PM - 9:00 PM
Mabella - Oman
Wednesday
9:00 AM - 1:00 PM
Mabella - Oman
5:00 PM - 9:00 PM
Mabella - Oman
Thursday
9:00 AM - 1:00 PM
Mabella - Oman
5:00 PM - 9:00 PM
Mabella - Oman
Friday
Saturday
9:00 AM - 1:00 PM
Mabella - Oman
5:00 PM - 9:00 PM
Mabella - Oman