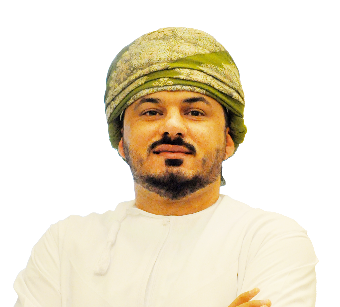 DR Yousuf Al Saidi
Senior ENT Specialist (visiting)
ENT
MD, OMSB, AB
16 years of experience
Ruwi (Oman)
About DR Yousuf Al Saidi
Dr. Yousuf Al Saidi a renowned ENT and Head & Neck Surgeon sub-specializes in all types of ear surgeries and cochlear implantation with lateral skull base surgeries. He was announced as the best ENT staff during three year in a row in Al Nahdhah Hospital. He has many research papers to his name which he presented in many conferences in Oman, France, Canada and GCC countries. He has published many papers in ENT Journals. He is working as trainer for junior ENT resident doctors in Oman Medical Specialty Board since 2019 and also trainer in Otology Fellowship Program since 2020 in Oman Medical Specialty Board. He was trainer for many surgical workshops for doctors from Oman and other countries. He is trainer in ENT Residency in Oman Medical Specialty Board since 2016 and Trainer in Otology Fellowship in Oman Medical Specialty Board since 2020.

Excellence & Experience
Area of excellence
All Ear surgeries like Mastoid surgeries, Tympanoplasty, Ossiculoplasty, Stapedectomy, Ear Swelling or Masses.
All hearing implanted devices like Cochlear Implantation , Bone-Anchored Hearing Aid and Bone Bridge Devices
All ENT general surgeries like Adenoidectomy, Tonsillectomy, Myringtomy, Septoplasty, all Surgeries of Inferior Turbinate Surgeries.
Dealing with all disease related to Vertigo and Dizziness.
Doing sinus surgeries with nasal Polyposis and Sinus conditions
Pediatric and adult Otorhinolaryngology
Problems related to Head and Neck region
Nasal Allergy
Snoring and OSA evaluation
Upper Respiratory Tract Infections
Oral and Nasopharyngeal Pathologies
Voice-related problems and evaluation of speech delay
Direct Laryngoscopy , Oesophagoscopy and Bronchoscopy
Airway Assessment.
Level of Experience
Dr. Yousuf Al Saidi has 14 years of experience (till 2020) in working at two main hospitals of Sultanate of Oman, Al Nahdhah Hospital and Sultan Qaboos University Hospital as ENT Resident. Since 2015 till now (2021), he is working in Al Nahdhah Hospital which is the biggest ENT department in Oman. Between 2019 and 2020, he worked as clinical fellow in University of Ottawa Hospitals in the capital of Canada and he subspecialized in ear surgery and cochlear implantation.
Awards & Academics
List of awards
Awarded in 5th GCCORL Society Symposium and 15th Oman ORL Society National Meeting 26-28th October 2010 as second prize in the researches.
Best ENT residents in 2014 in Oman.
Awarded first place for the Otology Research Award during the 12th annual Middle East Update in Otolaryngology Conference & Exhibition Head and Neck Surgery, April 2014, Dubai UAE.
The outstanding staff in Al Nahdhah Hospital, ENT department 2016, 2017 and 2018.
Academics Details
Clinical fellowship in Otology, Neurotology and Cochlear Implantation Ottawa University, Canada (2020)
Arab Board Otorhinolaryngology Head and Neck Surgery (2015).
Oman Medical Specialty Board (2014)
Doctor of Medicine (MD), Sultan Qaboos University, Oman (2007)
Basic Medical Science, Sultan Qaboos University, Oman (2004)
Out Patient Timings
The outpatient timings at Badr Al Samaa Hospitals have been planned in such a way that your choice of doctor is available whenever you are free.
Sunday
4:00 PM - 8:00 PM
Ruwi - Oman
Monday
Tuesday
Wednesday
Thursday
Friday
Saturday