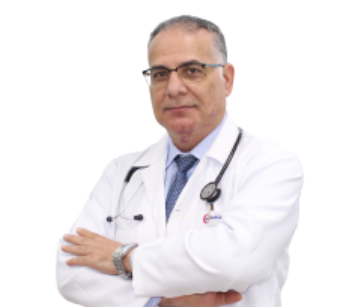 DR Mohammed Abdelhady Ahmed Mohammed Aboulhag
Specialist Radiologist
Radiology
MBBS, MD
31 years of experience
Nizwa (Oman)
About DR Mohammed Abdelhady Ahmed Mohammed Aboulhag
Dr.Mohammed Abdelhady Ahmed Mohammed Aboulhag is very experienced and qualified radiologist who believes in precision diagnosis. He is member of Egyptian Medical Syndicate

Excellence & Experience
Area of excellence
All Ultrasounds (General, MSK and Color Doppler Ultrasound)
CT Whole Body, Neuro, MSK and CTA
MRI Neuro and Spine
Mammography
Interventional Radiology as Biopsy and Drain Guided by Ultrasound
X-Ray Whole Body
Level of Experience
He has worked with many advanced hospitals both in private and government sector before coming to Oman. He has worked with Khoula Hospital for more than 9 years before joining Badr Al Samaa Group of Hospitals.
Awards & Academics
List of awards
Egyptian Fellowship (1998)
Academics Details
MBBS- AinShames University Cairo, Egypt (1987)
MD (Radiology)- Ain Shames University Cairo, Egypt
Out Patient Timings
The outpatient timings at Badr Al Samaa Hospitals have been planned in such a way that your choice of doctor is available whenever you are free.
Sunday
9:00 AM - 1:00 PM
Nizwa - Oman
5:00 PM - 9:00 PM
Nizwa - Oman
Monday
9:00 AM - 1:00 PM
Nizwa - Oman
5:00 PM - 9:00 PM
Nizwa - Oman
Tuesday
9:00 AM - 1:00 PM
Nizwa - Oman
5:00 PM - 9:00 PM
Nizwa - Oman
Wednesday
9:00 AM - 1:00 PM
Nizwa - Oman
5:00 PM - 9:00 PM
Nizwa - Oman
Thursday
9:00 AM - 1:00 PM
Nizwa - Oman
5:00 PM - 9:00 PM
Nizwa - Oman
Friday
Saturday
9:00 AM - 1:00 PM
Nizwa - Oman
5:00 PM - 9:00 PM
Nizwa - Oman