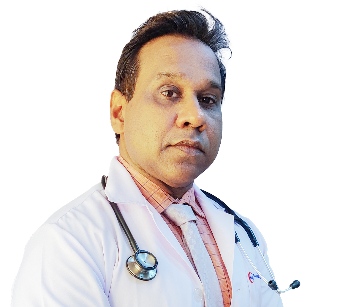 Dr Shibu Mohammed
Specialist Dermatologist & Cosmetologist
Dermatology
MBBS, DVL, Fellowship in AAAM (US)
13 years of experience
Ruwi (Oman), Al Khoud (Oman)
About Dr Shibu Mohammed
Dr. Shibu Mahammed is a very well qualified and experienced dermatologist who treats most complicated dermatology conditions with high success rates. Apart from the basic dermatology treatment techniques he has mastered on the advanced modalities like BOTOX, Fillers and Threads. He get a lot of referrals from across the country. 
He is active in academics and research and has published a large number of articles in national and international journals. He has delivered hundreds of lectures in Continuous Medical Education (CME) events and has raised a lot of awareness on various skin conditions. 
He is the member of I.A.D.V.L (India), American Academy of Aesthetic Medicine Membership (US), European Academy of Aesthetic Medicine, Russian Academy of Aesthetic Medicine and Oman Dermatology Society.
Dr. Mohammed has been awarded at various occasions during academics and clinical practice in recognition to his exemplary work in the field of dermatology. 

Excellence & Experience
Area of excellence
Botox
Derma Threads
PRP for hair and face
Scars Removal with Laser and Dermaroller
Breast Augmentation with PRP and Threads
Double Chin reduction with threads and fat reduction injection.
Microneedling Radio-frequency for Scars and Skin Tightening
Chemical Peels for Scars and Pigmentation
Vampire Facial with for Pigmentation
Mesotherapy for Hair Loss
Vitamin Injection for Melasma of Face
Sexually Transmitted Diseases Treatment
Genital Warts Removal by Co2 Laser
Derma Fillers
Awards & Academics
Academics Details
MBBS; JSS Medical College, Mysore, India (2004)
DDVL (Diploma in Dermatology, Venereology, Leprosy); KIMS, Hyderabad, N.T.R University, Vijayawada, India (2009)
Masters in American Academy of Aesthetic Medicine in Botox, Fillers and Lasers, USA (2016)
Masters in Auto Hair Transplant (USA) ( 2016)
Trained in Lasers Casnigo, Italy (2014)
Trained in Botox, Fillers And PRP, Mesotheraphy, Dubai
Trained in Lasers in Korea (2015)
Out Patient Timings
The outpatient timings at Badr Al Samaa Hospitals have been planned in such a way that your choice of doctor is available whenever you are free.
Sunday
9:00 AM - 1:00 PM
Al Khoud - Oman
3:00 PM - 7:00 PM
Al Khoud - Oman
Monday
9:00 AM - 1:00 PM
Al Khoud - Oman
3:00 PM - 7:00 PM
Al Khoud - Oman
Tuesday
9:00 AM - 1:00 PM
Al Khoud - Oman
3:00 PM - 7:00 PM
Al Khoud - Oman
Wednesday
9:00 AM - 1:00 PM
Al Khoud - Oman
3:00 PM - 7:00 PM
Al Khoud - Oman
Thursday
9:00 AM - 1:00 PM
Al Khoud - Oman
3:00 PM - 7:00 PM
Al Khoud - Oman
Friday
Saturday
9:00 AM - 1:00 PM
Al Khoud - Oman
3:00 PM - 7:00 PM
Al Khoud - Oman