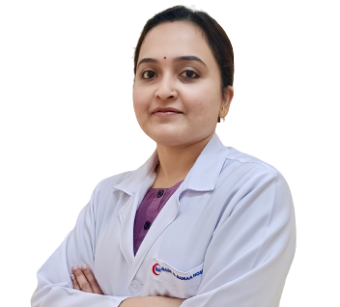 Ms Sruthi Jinoy
Audiologist
Audiology
BASLP
10 years of experience
Nizwa (Oman)
About Ms Sruthi Jinoy
Sruthi Jinoy is an expert in testing and management of hearing and balance problems in people of all ages. She advocates early identification of hearing loss and ear diseases is key to effective management in all age groups.
She is a member of the Rehabilitation Council of India.
Excellence & Experience
Area of excellence
Diagnostic Audiology
Earmold Impression Taking
Hearing Aid Trial and Fitting
Counseling
Level of Experience
She has worked in Speech and Hearing, Audiology, Cochlear Implant Centres before joining Badr Al Samaa Group of Hospitals.
Awards & Academics
Academics Details
Bachelors in Audiology & Speech Language Pathology, Association for Welfare of the Handicapped (AWH Al), Badar Special College, Kannur, Kerala, India (2011)
Out Patient Timings
The outpatient timings at Badr Al Samaa Hospitals have been planned in such a way that your choice of doctor is available whenever you are free.
Sunday
8:00 AM - 1:00 PM
Nizwa - Oman
4:00 PM - 8:00 PM
Nizwa - Oman
Monday
8:00 AM - 1:00 PM
Nizwa - Oman
4:00 PM - 8:00 PM
Nizwa - Oman
Tuesday
8:00 AM - 1:00 PM
Nizwa - Oman
4:00 PM - 8:00 PM
Nizwa - Oman
Wednesday
8:00 AM - 1:00 PM
Nizwa - Oman
4:00 PM - 8:00 PM
Nizwa - Oman
Thursday
8:00 AM - 1:00 PM
Nizwa - Oman
4:00 PM - 8:00 PM
Nizwa - Oman
Friday
Saturday
8:00 AM - 1:00 PM
Nizwa - Oman
4:00 PM - 8:00 PM
Nizwa - Oman