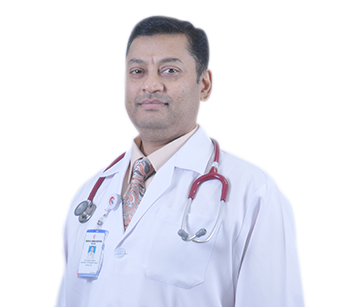 DR DEVARAJ NANJAN
Specialist
Orthopaedics
MBBS, D (ORTHO), MS ORTHO, MCh ORTHO
Salalah (Oman)
About DR DEVARAJ NANJAN
Dr Devaraj Nanjan is a skilled Orthopedic surgeon with extensive experience in critical care and trauma management. As an Intensivist, he is an expert in managing all types of complicated Polytrauma cases, Arthroscopies - ACL repair, meniscectomies, loose body removal, etc. He is capable of individually managing all types of IM nailings, plating, external fixators etc, in addition to managing the out-patient specialty clinic. He has successfully completed special training in arthroscopic surgery in World Laparoscopy Hospital and Sports Injury Center in Delhi. He has also completed post-graduation course in Rheumatology – as Counsellor from IMA AKN Sinha Institute, Delhi.
Excellence & Experience
Area of excellence
Complicated Polytrauma
Compound fractures
Replacement (Hemiarthroplasty)
Total knee Replacements, IIizarov
Rheumatology
Arthroscopy for diagnostic ACL/PCL repairs, Meniscectomies
Loose body removal
All types of open and closed reduction and internal fixation/external fixators like IM nailing, platings
Level of Experience
Dr Devaraj is well-versed in critical care and trauma management as an Intensivist. He has worked in reputed super-speciality hospitals in South India, managing all types of complicated trauma cases.
Awards & Academics
Academics Details
MBBS - JSS Medical College, Mysore Hospital
D (ORTHO) - JSS Medical College, Mysore, India
MS (ORTHO) – Tver State Medical Academy, Tver, Russia
MCh ORTHO – American Institute of Medicine
Out Patient Timings
The outpatient timings at Badr Al Samaa Hospitals have been planned in such a way that your choice of doctor is available whenever you are free.
Sunday
9:00 AM - 1:00 PM
Salalah - Oman
6:00 PM - 10:00 PM
Salalah - Oman
Monday
9:00 AM - 1:00 PM
Salalah - Oman
6:00 PM - 10:00 PM
Salalah - Oman
Tuesday
9:00 AM - 1:00 PM
Salalah - Oman
6:00 PM - 10:00 PM
Salalah - Oman
Wednesday
9:00 AM - 1:00 PM
Salalah - Oman
6:00 PM - 10:00 PM
Salalah - Oman
Thursday
9:00 AM - 1:00 PM
Salalah - Oman
6:00 PM - 10:00 PM
Salalah - Oman
Friday
Saturday
9:00 AM - 1:00 PM
Salalah - Oman
6:00 PM - 10:00 PM
Salalah - Oman