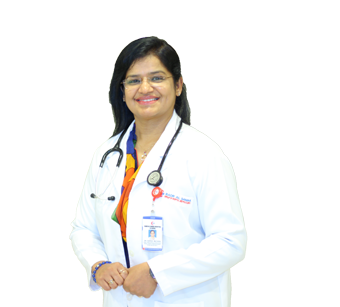 Dr SOPHIE MATHEW
Specialist Gynecologist
Obstetrics & Gynaecology
MBBS, DNB, MNAMS
20 years of experience
Al Khoud (Oman)
About Dr SOPHIE MATHEW
Dr Sophie Mathew is a highly experienced Obstetrician and Gynaecologist having worked in many prestigious institutions. She has garnered a lot of expertise and technical know-how required for modern technologies to be effective. She comes with a lot of knowledge of infertility treatments and practices. She also has refined surgical skills when it comes to gynecological issues. She is an expert in routine colposcopies and laparoscopic procedures. Her extensive training and regular attendance of conferences and workshops keep her knowledge in top form.
Excellence & Experience
Level of Experience
S.H.O - BHEL Hospital Bhopal India - 1995
Jr. Doctor in Gynaecology - Vijaya Maternity Nursing Home, Bhopal – India 1997
Junior Gynaecologist & Obstetrician - Lissie Hospital, Cochin, India – 2003 to 2004
Gynaecologist - PVS Memorial Hospital Cochin, India – 2005 to2007
Gynaecologist - Badr Al Samaa Hospital, Al Khoud, Muscat, Oman from 2007 onwards
Worked as a CLINICAL OBSERVER in Maternal and Foetal Medicine at Royal Hospital for Women, Randwick, Sydney, Australia in January 2001 for three months.
Awards & Academics
Academics Details
DNB - Diplomate of National Board of Examination, India Obstetrics & Gynaecology - Lissie Medical Institution, Cochin, India (Delhi National Board) -2004
MNAMS - Member of the National Academy of Medical Sciences
MBBS - LTM Medical College, Sion, Mumbai, India - 1994
Out Patient Timings
The outpatient timings at Badr Al Samaa Hospitals have been planned in such a way that your choice of doctor is available whenever you are free.
Sunday
9:00 AM - 1:00 PM
Al Khoud - Oman
5:00 PM - 9:00 PM
Al Khoud - Oman
Monday
9:00 AM - 1:00 PM
Al Khoud - Oman
5:00 PM - 9:00 PM
Al Khoud - Oman
Tuesday
Wednesday
9:00 AM - 1:00 PM
Al Khoud - Oman
5:00 PM - 9:00 PM
Al Khoud - Oman
Thursday
9:00 AM - 1:00 PM
Al Khoud - Oman
5:00 PM - 9:00 PM
Al Khoud - Oman
Friday
2:00 PM - 9:00 PM
Al Khoud - Oman
Saturday
9:00 AM - 1:00 PM
Al Khoud - Oman
5:00 PM - 9:00 PM
Al Khoud - Oman