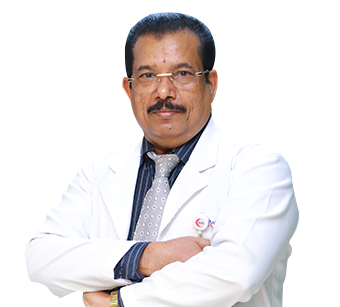 Dr Vijayakumar K
Specialist Radiologist
Radiology
MBBS, DMRD
28 years of experience
Al Khuwair (Oman)
About Dr Vijayakumar K
Dr Vijayakumar is an outstanding Specialist in Radiology with vast work and training experience spanning 24 years.  He is an expert in conventional radiography, fluoroscopy, ultrasound, CT and MRIs. He is very skilled in performing 3D ultrasound- guided biopsies and pre-operative wire-guided localization of pathologies too. He has interest in Ultrasonography (including general, abdominal and pelvic ultrasound, Obstetric ultrasound), CT scans for neuro and body imaging and vascular radiology including aortograms, renal angiograms, carotid and four vessel angiograms, peripheral angiograms, etc. He also participates actively in clinical pathological meets to get a holistic picture of the disease process beyond imaging.
Excellence & Experience
Area of excellence
X-rays, CT & MRI
Ultrasound
Breast imaging
Radiologically-guided procedures
MRI in Screening in preoperative staging
Advanced biopsy techniques
Level of Experience
Over 22 years of experience as a Radiologist.
Badr Al Samaa Group of Hospitals – 2013 to Date
WAN Diagnostic Centre, Sultanate of Oman, Muscat - 2012
Al-Razi center Aden, Yemen – 2005-2011
Saber hospital, Aden, Yemen – 2001-2005
Balaji Scans, Kerala, India – 2000-2001
ADS scan centre, Kerala India – 1995-2000
Ruckmoni Memorial Devi Hospital, Kerala, India - 1986-1993
Awards & Academics
Academics Details
MBBS - Madurai Kamaraj University, India - 1985
DMRD (Radio diagnosis) - : Kuvempu University, India - 1995
Out Patient Timings
The outpatient timings at Badr Al Samaa Hospitals have been planned in such a way that your choice of doctor is available whenever you are free.
Sunday
9:00 AM - 1:00 PM
Al Khuwair - Oman
5:00 PM - 9:00 PM
Al Khuwair - Oman
Monday
9:00 AM - 1:00 PM
Al Khuwair - Oman
5:00 PM - 9:00 PM
Al Khuwair - Oman
Tuesday
9:00 AM - 1:00 PM
Al Khuwair - Oman
5:00 PM - 9:00 PM
Al Khuwair - Oman
Wednesday
9:00 AM - 1:00 PM
Al Khuwair - Oman
5:00 PM - 9:00 PM
Al Khuwair - Oman
Thursday
9:00 AM - 1:00 PM
Al Khuwair - Oman
5:00 PM - 9:00 PM
Al Khuwair - Oman
Friday
Saturday
9:00 AM - 1:00 PM
Al Khuwair - Oman
5:00 PM - 9:00 PM
Al Khuwair - Oman