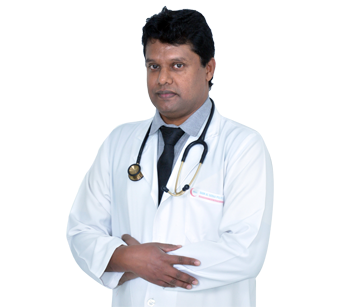 Dr Abdul Nissar
Specialist Dermatologist & Cosmetologist
Dermatology
MBBS,MD, FAAD (USA)
20 years of experience
Al Khuwair (Oman)
About Dr Abdul Nissar
Dr Abdul Nissar is an outstanding Specialist in Dermatology and Cosmetology with over 16 years of experience in his field of specialisation. He has undergone comprehensive training in dermatology, cosmetology, vererology (sexually transmitted diseases) and dermatosurgery. His long training and work experience have made him excellent in aesthetic procedures that include skin biopsies, corns, moles and warts removal, nail surgeries, ear lobe repairs and benign skin tumours. He is an expert in laser surgeries, electrocautery, cryotherapy and mesotherapy too. He is also very experienced in treating patients with sweating of palms, soles and axilla as well as facial cosmetic procedures. 
Excellence & Experience
Area of excellence
Mole removal
Platelet rich plasma (PRP)
Laser face scar rejuvenation
Laser hair reduction
Special peel for acne
Genital warts
Level of Experience
16 years of working experience
Over 2.5 Lakhs patient consultation in Sultanate of Oman
Awards & Academics
Academics Details
Qualified instructor for BLS/ACLS from American Heart Association
Fellow of American Academy of Dermatology
MD - Government Medical College, Kottayam, Kerala, India - 2003
MBBS - Government Medical College, Calicut, Kerala, India - 1995
Out Patient Timings
The outpatient timings at Badr Al Samaa Hospitals have been planned in such a way that your choice of doctor is available whenever you are free.
Sunday
10:30 AM - 2:30 PM
Al Khuwair - Oman
4:30 PM - 8:30 PM
Al Khuwair - Oman
Monday
10:30 AM - 2:30 PM
Al Khuwair - Oman
4:30 PM - 8:30 PM
Al Khuwair - Oman
Tuesday
10:30 AM - 2:30 PM
Al Khuwair - Oman
4:30 PM - 8:30 PM
Al Khuwair - Oman
Wednesday
10:30 AM - 2:30 PM
Al Khuwair - Oman
4:30 PM - 8:30 PM
Al Khuwair - Oman
Thursday
10:30 AM - 2:30 PM
Al Khuwair - Oman
4:30 PM - 8:30 PM
Al Khuwair - Oman
Friday
Saturday
10:30 AM - 2:30 PM
Al Khuwair - Oman
4:30 PM - 8:30 PM
Al Khuwair - Oman