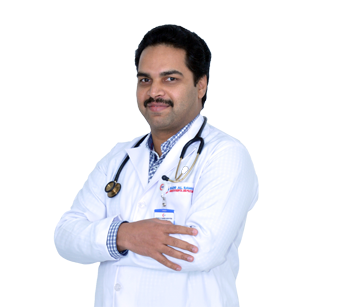 Dr Aneesh Bashir Rahiman
Specialist Internist
Internal Medicine
MBBS, MD
12 years of experience
Al Khuwair (Oman)
About Dr Aneesh Bashir Rahiman
Dr Aneesh Bashir Rahiman is an exceptionally talented Specialist in Internal medicine with 8 years of post-specialization experience. He is highly skilled in managing outpatients as well as complex in-patient ailments including Cardiac, Diabetic, respiratory, Rheumatology and Infectious disease related illnesses. He is also excellent in managing patients with acute medical emergencies. He is an expert in the management of patients in the ICU too. He is well experienced in the treatment of acute, trauma and critical cases in the Emergency section of the hospital, dispensing timely diagnosis and therapy. Dr Aneesh Bashir Rahiman believes in continuing education and attends CMEs and conferences regularly.  
Excellence & Experience
Area of excellence
Diabetes and metabolic disorders
Rheumatology
Pulmonary disorders
Infectious diseases
Emergency care
Level of Experience
Senior Resident - Amala Institute of Medical Sciences, Thrissur, India
Consultant Physician - Muthoot Medical Centre Pathanamthitta, India
Awards & Academics
Academics Details
PG Diploma (Diabetes) - University of South Wales, U.K
MD - General Medicine, Govt. Madurai Medical College, Madurai
MBBS - Government Medical College, Kottayam
Out Patient Timings
The outpatient timings at Badr Al Samaa Hospitals have been planned in such a way that your choice of doctor is available whenever you are free.
Sunday
9:00 AM - 1:00 PM
Al Khuwair - Oman
5:00 PM - 9:00 PM
Al Khuwair - Oman
Monday
9:00 AM - 1:00 PM
Al Khuwair - Oman
5:00 PM - 9:00 PM
Al Khuwair - Oman
Tuesday
9:00 AM - 1:00 PM
Al Khuwair - Oman
5:00 PM - 9:00 PM
Al Khuwair - Oman
Wednesday
9:00 AM - 1:00 PM
Al Khuwair - Oman
5:00 PM - 9:00 PM
Al Khuwair - Oman
Thursday
9:00 AM - 1:00 PM
Al Khuwair - Oman
5:00 PM - 9:00 PM
Al Khuwair - Oman
Friday
Saturday
9:00 AM - 1:00 PM
Al Khuwair - Oman
5:00 PM - 9:00 PM
Al Khuwair - Oman