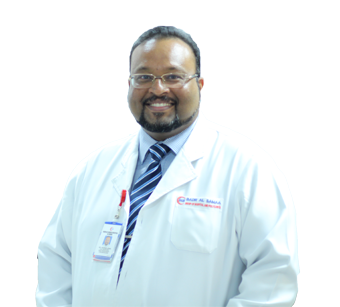 Dr GEORGE JOHN
Specialist Radiologist
Radiology
MD, MBBS
24 years of experience
Al Khoud (Oman)
About Dr GEORGE JOHN
Dr George John is an efficient and outstanding Radiologist with 9 years of extensive and progressive medical imaging training in different countries. He has substantial experience in Radiodiagnosis and Imaging and renders exceptional performance to strict timescales, whilst maintaining the highest quality. He has extensive experience in fetal echocardiography, Colour Doppler, MRI, CT, Roentgenography, ECHO, ultrasound-guided studies, etc. He has attended numerous CMEs and conferences to continue updating himself on evolving technologies. He has also presented papers too to his credit.
Excellence & Experience
Area of excellence
Radiologist - CME on HIV/AIDS - Indian Medical Association, India
CME in Radiology - Indian Radiological and Imaging Association, India
Imaging and Radiological Techniques - Regional Cancer Centre, India
Foetal Echocardiography - Ittyavirah Scan and Genetic Research, India
Colour Doppler - Senthil School of Sonography, India
Immediate Trauma Life Support - Ernakulam Medical Centre, India
Level of Experience
Radiologist (Locum) - Private hospitals (UAE) – 2007 to 2008
Resident Doctor (Radiology) - Sree Venkateswara Institute of Medical Sciences, India 2006 to 2006
Junior Resident Doctor (Radiology) - Sree Gokulam Medical College and Research Foundation, India - 2005 to 2006
Radiologist - R.R.O. Diagnostics Centre, India – 2004 to 2005
Internship - M.O.S.C. Medical College, India - 2000 to 2001
Awards & Academics
Academics Details
MD (Clinical Ordinatura in Radio-diagnosis and Imaging) - Moscow Medical Academy, Moscow, Russia - 2003
MBBS - J.J.M. Medical College, Davangere, Karnataka, India (Affiliated to Kuvempu University, Shimoga, Karnataka, India) - 1999
Out Patient Timings
The outpatient timings at Badr Al Samaa Hospitals have been planned in such a way that your choice of doctor is available whenever you are free.
Sunday
9:00 AM - 1:00 PM
Al Khoud - Oman
5:00 PM - 9:00 PM
Al Khoud - Oman
Monday
9:00 AM - 1:00 PM
Al Khoud - Oman
5:00 PM - 9:00 PM
Al Khoud - Oman
Tuesday
9:00 AM - 1:00 PM
Al Khoud - Oman
5:00 PM - 9:00 PM
Al Khoud - Oman
Wednesday
9:00 AM - 1:00 PM
Al Khoud - Oman
5:00 PM - 9:00 PM
Al Khoud - Oman
Thursday
9:00 AM - 1:00 PM
Al Khoud - Oman
5:00 PM - 9:00 PM
Al Khoud - Oman
Friday
Saturday
9:00 AM - 1:00 PM
Al Khoud - Oman
5:00 PM - 9:00 PM
Al Khoud - Oman