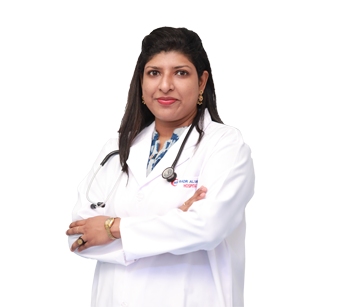 Dr Sunu Joseph
Specialist Dermatologist & Cosmetologist
Dermatology
MBBS, MD, DVL
Al Khuwair (Oman)
About Dr Sunu Joseph
Dr Sunu Joseph is a highly motivated Specialist in Dermatology and Cosmetology with many years of expertise as a cosmetic dermatologist. She is very well trained in diagnosing and managing all cases of skin infections, sexually transmitted diseases and cosmetic pathologies. She has undergone comprehensive training in dermatosurgery too and is highly skilled in treating patients for skin-related conditions with electrocautery, lasers, cryotherapy, radiosurgery, etc. Dr Sunu Joseph is also highly experienced in the treatment of excessive sweating of palms, soles and axilla aside from numerous other aesthetic procedures. She has also published and presented papers in conferences and won various awards.
Excellence & Experience
Area of excellence
Botox
Derma Fillers
Chemical Peels
Mesotherapy
Skin Rejuvenation
Hair Loss treatments
Paediatric Dermatology
Skin infections
Dermatosurgery
Level of Experience
Dr Joseph has worked in various Medical Colleges and hospitals.
Awards & Academics
Academics Details
MD - Raja Muthiah Medical College and Hospital, Tamil Nadu
MBBS- Sree Siddhartha Medical College, Karnataka
Out Patient Timings
The outpatient timings at Badr Al Samaa Hospitals have been planned in such a way that your choice of doctor is available whenever you are free.
Sunday
9:00 AM - 1:00 PM
Al Khuwair - Oman
5:00 PM - 9:00 PM
Al Khuwair - Oman
Monday
9:00 AM - 1:00 PM
Al Khuwair - Oman
5:00 PM - 9:00 PM
Al Khuwair - Oman
Tuesday
9:00 AM - 1:00 PM
Al Khuwair - Oman
5:00 PM - 9:00 PM
Al Khuwair - Oman
Wednesday
9:00 AM - 1:00 PM
Al Khuwair - Oman
5:00 PM - 9:00 PM
Al Khuwair - Oman
Thursday
9:00 AM - 1:00 PM
Al Khuwair - Oman
5:00 PM - 9:00 PM
Al Khuwair - Oman
Friday
9:00 AM - 1:00 PM
Al Khuwair - Oman
5:00 PM - 9:00 PM
Al Khuwair - Oman
Saturday