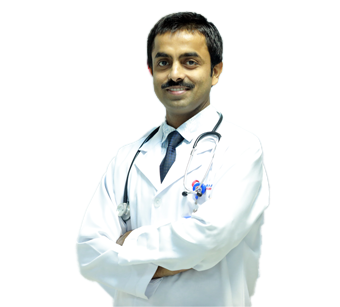 DR Mohan S R
Specialist
Orthopaedics
MRCS, MS, DNB (Ortho)
13 years of experience
Sur (Oman)
About DR Mohan S R
Dr Mohan is an excellent Specialist in orthopaedics and is highly experienced in the latest surgicaltechniques. His years spent in training and work has armed him with the skills to perform a vast variety of surgeries, making him an excellent orthopaedic surgeon. He is an expert in the management of degenerative diseases, especially in the geriatric age group and has interest in joint replacement surgeries. He is also an expert in trauma care and is a big asset in the Emergency section. He performs surgeries related to sports injuries and shoulder and knee pathologies too.
Excellence & Experience
Area of excellence
Trauma surgery
Sports surgeries
Geriatric orthopaedics
Joint replacement surgery for hip
Joint replacement surgery for knees
Arthroscopic surgery for shoulder instability
Level of Experience
Ganga Hospital, Coimbatore, India – 2010-2013
St. Joseph's Mission Hospital, Anchal, Kollam, Kerala, India – 2013-2015
Awards & Academics
Academics Details
MBBS - BMC Bangalore - 2006
MS - JJMMC Davangere - 2010
DNB – Ganga Hospital, Coimbatore - 2011
Out Patient Timings
The outpatient timings at Badr Al Samaa Hospitals have been planned in such a way that your choice of doctor is available whenever you are free.
Sunday
9:00 AM - 1:00 PM
Sur - Oman
5:00 PM - 9:00 PM
Sur - Oman
Monday
9:00 AM - 1:00 PM
Sur - Oman
5:00 PM - 9:00 PM
Sur - Oman
Tuesday
9:00 AM - 1:00 PM
Sur - Oman
5:00 PM - 9:00 PM
Sur - Oman
Wednesday
9:00 AM - 1:00 PM
Sur - Oman
5:00 PM - 9:00 PM
Sur - Oman
Thursday
9:00 AM - 1:00 PM
Sur - Oman
5:00 PM - 9:00 PM
Sur - Oman
Friday
Saturday
9:00 AM - 1:00 PM
Sur - Oman
5:00 PM - 9:00 PM
Sur - Oman