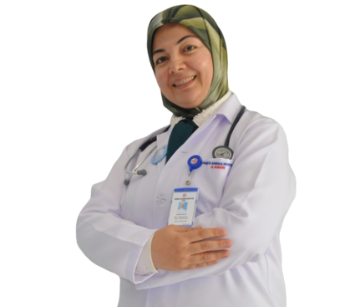 Dr Fadwa Richi
Specialist Gynaecologist
Obstetrics & Gynaecology
MBBS, MB, DGO (Syrian Board)
23 years of experience
Al Khoud (Oman)
About Dr Fadwa Richi
Dr Fadwa Richi is an outstanding Specialist Gynaecologist with over 19 years of clinical experience. She has undertaken several courses in reproductive health and family planning to further enhance her knowledge in her chosen field. She has provided her excellent services during the trying times in the Iraqi war as well as the Syrian war and been part of the emergency teams. She is fully experienced in providing painless labour deliveries as well as caesarean deliveries. She is well versed in managing high risk pregnancies too. Her area of interest lies in rectocele and cystocele repairs.
Excellence & Experience
Area of excellence
Vaginal Hysterectomy
Abdominal Hysterectomy
Multiple myomectomy
Rectocele Repair
Cystocele Repair
Level of Experience
14 years in Syrian hospitals including National Hospital for Paediatrics and Delivery, Al Assed Hospital, Al Furat University, Red Crescent and IOM organisations
2 years in Star Care hospital, Oman - 2015
2 years in Aster Hospital, Oman - 2017
Awards & Academics
Academics Details
Bachelor degree in Medicine – Tishreen University, Syria -1999
Specialist in Obstetrics and Gynaecology - 2004
Syrian Board in Obstetrics and Gynaecology - 2015
Out Patient Timings
The outpatient timings at Badr Al Samaa Hospitals have been planned in such a way that your choice of doctor is available whenever you are free.
Sunday
8:00 AM - 4:00 PM
Al Khoud - Oman
Monday
8:00 AM - 4:00 PM
Al Khoud - Oman
Tuesday
8:00 AM - 4:00 PM
Al Khoud - Oman
Wednesday
8:00 AM - 4:00 PM
Al Khoud - Oman
Thursday
8:00 AM - 4:00 PM
Al Khoud - Oman
Friday
Saturday
8:00 AM - 4:00 PM
Al Khoud - Oman