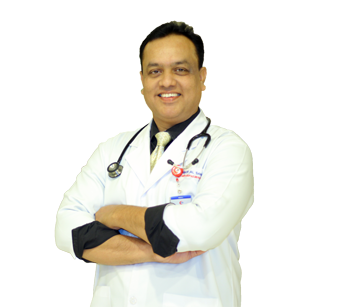 Dr MOHAMMED ABDUL AZEEM
General Practitioner
General Practice
MBBS
19 years of experience
Al Khoud (Oman)
About Dr MOHAMMED ABDUL AZEEM
Dr Mohammed Abdul Azeem is an outstanding General Practitioner with over 15 years of clinical expertise under his belt. Well known for his compassionate nature and fluency in multiple languages, he is also highly skilled in his diagnostic abilities and providing treatments and follow-ups in a timely manner. He excels in taking care of general health issues in both adults and paediatric patients, and when needed, he refers them to specialists. His experience is very useful in the emergency section too where he takes care of patients in acute conditions as well as trauma. He handles minor procedures with expertise too.
Excellence & Experience
Area of excellence
Surgical suturing , excision of minor cysts, incision and drainage
Trauma care
Urinary bladder catheterisation
Cardio Pulmonary resuscitation
Otoscopic examination
Recording and interpretation of ECGs and diagnostic radiology
Acute emergency management, resuscitation and diagnostic skills
Patient counselling
Level of Experience
More than 15 years experience as general practitioner, out of 5 years in India
Working in Badr Al Samaa Hospital, Al Khoud branch since past 10 years
Awards & Academics
Academics Details
MBBS – Adichunchanagiri Institute of Medical Sciences, Mysore University –2004
Out Patient Timings
The outpatient timings at Badr Al Samaa Hospitals have been planned in such a way that your choice of doctor is available whenever you are free.
Sunday
4:00 PM - 12:00 AM
Al Khoud - Oman
Monday
4:00 PM - 12:00 AM
Al Khoud - Oman
Tuesday
4:00 PM - 12:00 AM
Al Khoud - Oman
Wednesday
4:00 PM - 12:00 AM
Al Khoud - Oman
Thursday
4:00 PM - 12:00 AM
Al Khoud - Oman
Friday
4:00 PM - 12:00 AM
Al Khoud - Oman
Saturday
4:00 PM - 12:00 AM
Al Khoud - Oman