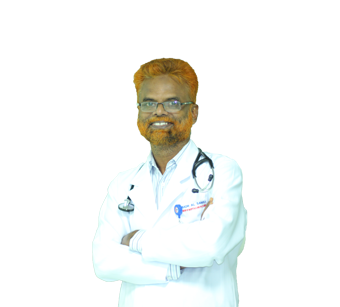 Dr Abdul Salam Basheer
Specialist Cardiologist
Cardiology
MD, DM, MBBS
20 years of experience
Al Khoud (Oman)
About Dr Abdul Salam Basheer
Dr Abdul Salam Basheer is an outstanding Specialist Cardiologist with over 16 years of experience working in some of the best institutes in India and Oman. He has special interest in radial coronary angiograms as well as revascularisation procedures. Aside from this, he can be relied upon for successful management of cardiac diseases as well as cardiac emergencies. These include heart failures, heart attacks, heart blocks, arrhythmias and paediatric heart diseases. Dr Basheer is also skilled in management of cardiac patients in the ICU. He believes in keeping his knowledge base updated and regularly attends conferences.
Excellence & Experience
Area of excellence
Radial CAG
Revascularisation
Management of myocardial infarction
Congenital heart disease
Heart failure and Arrythmias
Cardiac ICU management
Level of Experience
Worked in Cardiology Unit - 2003-2007
Worked in Medical College Trivandrum - 2010-2013
Worked in Kerala State Govt Health Services - 2015
Working in Badr Al Samaa since 2015
Awards & Academics
Academics Details
DM (Cardiology) – Govt Medical College, Trivandrum, Kerala - 2014
MD (Gen Med) - JJM Medical College Davangere, Karnataka - 1997
MBBS – Govt Medical College, Allapuzha, Kerala - 1990
Out Patient Timings
The outpatient timings at Badr Al Samaa Hospitals have been planned in such a way that your choice of doctor is available whenever you are free.
Sunday
9:00 AM - 1:00 PM
Al Khoud - Oman
5:00 PM - 9:00 PM
Al Khoud - Oman
Monday
9:00 AM - 1:00 PM
Al Khoud - Oman
5:00 PM - 9:00 PM
Al Khoud - Oman
Tuesday
9:00 AM - 1:00 PM
Al Khoud - Oman
5:00 PM - 9:00 PM
Al Khoud - Oman
Wednesday
9:00 AM - 1:00 PM
Al Khoud - Oman
5:00 PM - 9:00 PM
Al Khoud - Oman
Thursday
9:00 AM - 1:00 PM
Al Khoud - Oman
5:00 PM - 9:00 PM
Al Khoud - Oman
Friday
Saturday
9:00 AM - 1:00 PM
Al Khoud - Oman
5:00 PM - 9:00 PM
Al Khoud - Oman