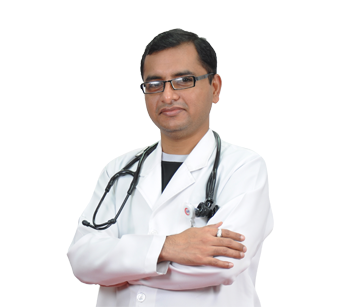 Dr SUKESH UPARE
General Practitioner
General Practice
MBBS, DCH
12 years of experience
Falaj Al Qabail (Oman)
About Dr SUKESH UPARE
Dr. Sukesh Upare has always been an enthusiastic hard worker and was a topper throughout his education. He is always keen to learn new things and has 8 years of expertise in management of a variety of cases with a special interest in Acute Emergencies, Paediatrics, Internal Medicine and Cardiology. He has acquired a DCH (Diploma in Paediatrics) from Australia and is currently completing his MRCP exam. Not to rest on his laurels, he has also completed his ACLS and BLS certification and published researches in Journal of Paediatrics. He has also just completed his Diploma in Preventive Cardiovascular Medicine (UK).
Excellence & Experience
Area of excellence
Acute Emergencies
Pediatrics
Internal Medicine
Cardiology
Level of Experience
Eight years of extensive work experience in General Management of all kinds of cases
Worked in Cardiovascular ICU in Apollo, a Tertiary Care Hospital
Worked in Tertiary Care Paediatric Unit in LNJP Hospital, Delhi
Currently working in Badr Al Samaa Group of Hospitals
Awards & Academics
Academics Details
MBBS
DCH (Australia)
Diploma in Preventive Cardiovascular Medicine (UK)
Out Patient Timings
The outpatient timings at Badr Al Samaa Hospitals have been planned in such a way that your choice of doctor is available whenever you are free.
Sunday
9:00 AM - 1:00 PM
Falaj Al Qabail - Oman
5:00 PM - 9:00 PM
Falaj Al Qabail - Oman
Monday
9:00 AM - 1:00 PM
Falaj Al Qabail - Oman
5:00 PM - 9:00 PM
Falaj Al Qabail - Oman
Tuesday
9:00 AM - 1:00 PM
Falaj Al Qabail - Oman
5:00 PM - 9:00 PM
Falaj Al Qabail - Oman
Wednesday
9:00 AM - 1:00 PM
Falaj Al Qabail - Oman
5:00 PM - 9:00 PM
Falaj Al Qabail - Oman
Thursday
9:00 AM - 1:00 PM
Falaj Al Qabail - Oman
5:00 PM - 9:00 PM
Falaj Al Qabail - Oman
Friday
9:00 AM - 1:00 PM
Falaj Al Qabail - Oman
5:00 PM - 9:00 PM
Falaj Al Qabail - Oman
Saturday
9:00 AM - 1:00 PM
Falaj Al Qabail - Oman
5:00 PM - 9:00 PM
Falaj Al Qabail - Oman