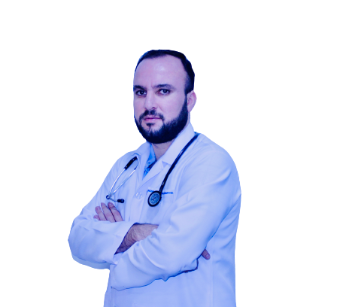 Dr Shoaip Mahmoud Soliman
Specialist Internist
Internal Medicine
MBBS,MD
13 years of experience
Suwaiq (Oman)
About Dr Shoaip Mahmoud Soliman
Dr. Shoaip Moahmoud Soliman is an outstanding specialist in Internal Medicine with vast work experience and good qualifications. He graduated from Facility of Medicine, Tishreen University, Syria. He studied Internal Medicine and Cardiology at Damascus University.
He has attended various workshops and written research papers. 
Excellence & Experience
Area of excellence
Chronic Medication
Cardiology
Level of Experience
Dr. Shoaip Mahmoud Soliman has worked in recognized and renowned healthcare facilities before coming to Oman and joining Badr Al Samaa Group of Hospitals.
Awards & Academics
Academics Details
MBBS; Tishreen University, Syriya ( 2009)
MD (Internal Medicine); Damascus University, Syriya (2015)
Out Patient Timings
The outpatient timings at Badr Al Samaa Hospitals have been planned in such a way that your choice of doctor is available whenever you are free.
Sunday
9:00 AM - 1:00 PM
Suwaiq - Oman
5:00 PM - 9:00 PM
Suwaiq - Oman
Monday
9:00 AM - 1:00 PM
Suwaiq - Oman
5:00 PM - 9:00 PM
Suwaiq - Oman
Tuesday
9:00 AM - 1:00 PM
Suwaiq - Oman
5:00 PM - 9:00 PM
Suwaiq - Oman
Wednesday
9:00 AM - 1:00 PM
Suwaiq - Oman
5:00 PM - 9:00 PM
Suwaiq - Oman
Thursday
9:00 AM - 1:00 PM
Suwaiq - Oman
5:00 PM - 9:00 PM
Suwaiq - Oman
Friday
Saturday
9:00 AM - 1:00 PM
Suwaiq - Oman
5:00 PM - 9:00 PM
Suwaiq - Oman