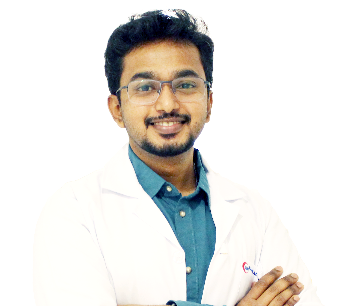 DR Jeeno Jayan
Specialist Orthopaedics
Orthopaedics
MBBS, MS (Ortho - Gold Medalist), DNB (Ortho), MNAMS, FIAA (UK), FAA
6 years of experience
Sohar (Oman)
About DR Jeeno Jayan
Dr. Jeeno Jayan specialized in joint replacement and sports medicine. After graduating from the best medical college in Kerala, Government Medical College Trivandrum he started his career in orthopaedics as Junior Resident in SMCSI Medical College Kll. He completed his 3 year post graduation training from one of the top institutes from India, PGIMER & RML Hospital, New Delhi with Gold Medal. Following which he did senior residency at Dr SMCSI Hospital and Fellowship in arthroscopy and arthroplasty at NHS, UK and in Fortis, Delhi. He also did DNB and received MNAMS membership. He has written award winning research papers which are published in national and international journals. 
Excellence & Experience
Area of excellence
Joint replacement
Arthroscopy surgeries
Complex trauma
Deformity correction
Level of Experience
Dr. Jeeno Jayanhas worked as Junior Consultant at KTCT Hospital, Kerala. He has worked as Senior Resident (Ortho) at Dr SMCSI Medical College, Trivandrum, Kerala. He was Assistant Professor in Orthopaedic Surgery at Dr SMCSI Medical College. During his Fellowhip in Arthroscopy and Arthroplasty he worked at Fortis Hospital, Delhi. He did Senior Residency as orthopaedic surgeon in Aakash Health Care Private Limited Hospital, New Delhi.
Awards & Academics
Academics Details
MBBS - Govt Medical College , Trivandrum (2006)
MS Orthopedics (Gold medalist) from PGIMER and Dr Ram Manohar Lohia Hospital, New Delhi (2017)
DNB (Ortho) 2018
Fellowship in Arthroplasty and Arthroscopy – Fortis Hospital, Noida (2019)
Fellowship in Arthroplasty and Arthroscopy - NHS, United Kingdom (2019)
Out Patient Timings
The outpatient timings at Badr Al Samaa Hospitals have been planned in such a way that your choice of doctor is available whenever you are free.
Sunday
9:30 AM - 1:30 PM
Sohar - Oman
5:30 PM - 9:30 PM
Sohar - Oman
Monday
9:30 AM - 1:30 PM
Sohar - Oman
5:30 PM - 9:30 PM
Sohar - Oman
Tuesday
9:30 AM - 1:30 PM
Sohar - Oman
5:30 PM - 9:30 PM
Sohar - Oman
Wednesday
9:30 PM - 1:30 PM
Sohar - Oman
5:30 PM - 9:30 PM
Sohar - Oman
Thursday
9:30 PM - 1:30 PM
Sohar - Oman
5:30 PM - 9:30 PM
Sohar - Oman
Friday
For appointment call : 98476111
Saturday
9:30 PM - 1:30 PM
Sohar - Oman
5:30 PM - 9:30 PM
Sohar - Oman