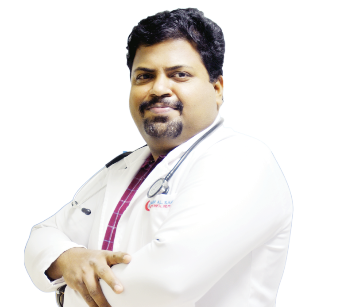 Dr Abhilash Alex Francis
Specialist ENT, Head And Neck Surgeon
ENT
MBBS, MS(Otolaryngology), DNB
16 years of experience
Ruwi (Oman)
About Dr Abhilash Alex Francis
Dr. Abhilash Alex Francis is ENT, Head and Neck surgeon with rich experience. He has been recognized for accurate diagnosis, extending the right treatment, orchestrating rehabilitation when needed, mentoring ENT residents as well as participating in the research arena. He has organized national as well as state level conferences well attended by ENT specialists from all over the country. He is member of Indian Medical Association and Association of Otolaryngologists of India. He has presented papers and posters in various national and international conferences and published the same in many medical journals. He has also participated as speaker in many CMEs.
He possesses exceptional skill in performing head, neck and skull base surgeries. He has experience in removing both malignant and benign tumors. He has used of stemcell technology to conduct surgical procedures. Dr. Francis has brilliant decision-making capabilities especially during emergency situations. He has rich expertise in conducting minimally-invasive surgical procedures.

Excellence & Experience
Area of excellence
Otology
Rhinology and Skull base
Laryngology
Head & Neck Surgery
Rare ENT Surgeries
Awards & Academics
Academics Details
MS Otolaryngology, Head And Neck Surgery, Post Graduate Institute Of Education And Research (PGIMER), Chandigarh, India (2011)
DNB Otolaryngology (2015)
MBBS, Calicut Medical College, India (2006)
BLS Certification from AHA (2002)
Fellowship in Head and Neck Surgery by IFHNOS (USA) (2017)
Training in MD Anderson Cancer Centre, Houston, Texas USA in Dept of Head & Neck Surgery.
Member of National academy of Medical Sciences (MNAMS) (2016)
He has worked as Consultant ENT, Head and Neck Surgeon in various tertiary level corprorate hospitals in India.
Out Patient Timings
The outpatient timings at Badr Al Samaa Hospitals have been planned in such a way that your choice of doctor is available whenever you are free.
Sunday
8:30 AM - 12:30 PM
Ruwi - Oman
5:00 PM - 9:00 PM
Ruwi - Oman
Monday
8:30 AM - 12:30 PM
Ruwi - Oman
5:00 PM - 9:00 PM
Ruwi - Oman
Tuesday
8:30 AM - 12:30 PM
Ruwi - Oman
5:00 PM - 9:00 PM
Ruwi - Oman
Wednesday
8:30 AM - 12:30 PM
Ruwi - Oman
5:00 PM - 9:00 PM
Ruwi - Oman
Thursday
8:30 AM - 12:30 PM
Ruwi - Oman
5:00 PM - 9:00 PM
Ruwi - Oman
Friday
Saturday
8:30 AM - 12:30 PM
Ruwi - Oman
5:00 PM - 9:00 PM
Ruwi - Oman