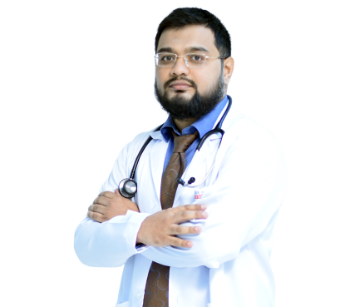 Dr MOHAMMED IQBAL ANWAR
ENT Specialist
ENT
MBBS, DLO, MS
12 years of experience
Falaj Al Qabail (Oman)
About Dr MOHAMMED IQBAL ANWAR
Dr. Anwar is a specialist ENT and Endoscopic surgeon with vast experience in treatment of inpatient and outpatient cases including complicated cases of ENT emergencies. He regularly performs day care and minor surgeries. He is also experienced in evaluation and management of Allergic Rhinitis, Sinusitis, Headache and Tinnitus problems. Dr. Anwar has attended many conferences and workshops highlighting the essence of recent developments in the field of ENT, vis-à-vis Endoscopic Sinus Surgeries, Lasers, Radio frequency, Otology, Plastic surgery, Sleep Apnoea and Rhinoplasty. He has extensive experience in management of foreign body removal from Ear, Nose and throat.
Excellence & Experience
Area of excellence
Otology
Audiology
Vestibular Rehabilitation
Vertigo Management
Allergic Rhinitis
Tinnitus Management
Rhinoplasty
Level of Experience
Served in various corporate hospitals in India and working in Badr al samaa group of hospitals for the last 8 years.
He is well versed in Arabic and managing complicated patients in Oman.
Awards & Academics
Academics Details
MBBS – DMC, Hyderabad, India
DLO - Kakatiya Government Medical College, Warangal, India
MS – Texila American University.
Out Patient Timings
The outpatient timings at Badr Al Samaa Hospitals have been planned in such a way that your choice of doctor is available whenever you are free.
Sunday
9:00 AM - 1:00 PM
Falaj Al Qabail - Oman
5:00 PM - 9:00 PM
Falaj Al Qabail - Oman
Monday
9:00 AM - 1:00 PM
Falaj Al Qabail - Oman
5:00 PM - 9:00 PM
Falaj Al Qabail - Oman
Tuesday
9:00 AM - 1:00 PM
Falaj Al Qabail - Oman
5:00 PM - 9:00 PM
Falaj Al Qabail - Oman
Wednesday
9:00 AM - 1:00 PM
Falaj Al Qabail - Oman
5:00 PM - 9:00 PM
Falaj Al Qabail - Oman
Thursday
9:00 AM - 1:00 PM
Falaj Al Qabail - Oman
5:00 PM - 9:00 PM
Falaj Al Qabail - Oman
Friday
Saturday
9:00 AM - 1:00 PM
Falaj Al Qabail - Oman
5:00 PM - 9:00 PM
Falaj Al Qabail - Oman