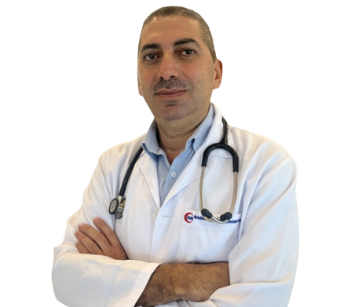 Dr Yousef Al Awad
Specialist Radiologist
Radiology
MBBS
20 years of experience
Sohar (Oman)
About Dr Yousef Al Awad
Dr. Yousef Al Awad is specialist in diagnostic radiology apart from routine X-Ray, Ultrasound. He has done CT scan training in the biggest military hospital in Syria where he also received good experience in Ultrasound. He has worked in Ministry of Health in Saudi Arabia and Ministry of Health in Syria.
Excellence & Experience
Area of excellence
Neuro Radiology CT Scan
Obstetrics and General Ultrasound
Ultra Sound Guided Interventions
Mammography
Flouroscopy
Level of Experience
He has worked with many corporate and Ministry of Health hospitals in Saudi Arabia and Sriya.
Awards & Academics
Academics Details
Specialist Radiologist passed in 1998 from Ukraine Kiev Medical Academy of Post Graduate Education Named after PL Shupyk
Out Patient Timings
The outpatient timings at Badr Al Samaa Hospitals have been planned in such a way that your choice of doctor is available whenever you are free.
Sunday
9:00 AM - 1:00 PM
Sohar - Oman
5:00 PM - 9:00 PM
Sohar - Oman
Monday
9:00 AM - 1:00 PM
Sohar - Oman
5:00 PM - 9:00 PM
Sohar - Oman
Tuesday
9:00 AM - 1:00 PM
Sohar - Oman
5:00 PM - 9:00 PM
Sohar - Oman
Wednesday
9:00 AM - 1:00 PM
Sohar - Oman
5:00 PM - 9:00 PM
Sohar - Oman
Thursday
9:00 AM - 1:00 PM
Sohar - Oman
5:00 PM - 9:00 PM
Sohar - Oman
Friday
Saturday
9:00 AM - 1:00 PM
Sohar - Oman
5:00 PM - 9:00 PM
Sohar - Oman