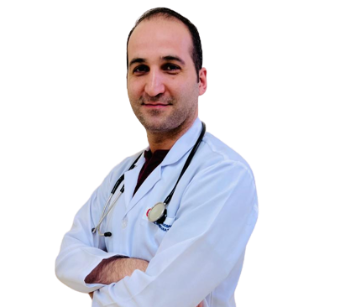 DR Moumen Mohammad Tanatrah
Specialist Urologist
Urology & Andrology
MBBS, MS (Urology), Syrian and Arab Board
5 years of experience
Nizwa (Oman)
About DR Moumen Mohammad Tanatrah
Dr. Moumen Mohammad Tanatrah is very experienced in managing most urologic cases like urinary stone infections, erectile dysfunction and infertility. He is also an expert in urologic emergencies like renal colic, scrotal trauma, urinary retention, and testicular torsion.
Excellence & Experience
Area of excellence
Urinary Tract Infection
Urinary Calculus
Endourology (URS-Laser Lithothripsy-TURP-TURBT)
Scrotal Pain
Varicocele Hydrocele
Male Infertility and Erectile Dysfunction
Prostate Diseases (Enlargement and Infections)
Circumcision (Adult and Pediatrics)
Level of Experience
He has worked in Damascus University Hospital before joining Badr Al Samaa Group of Hospitals.
Awards & Academics
Academics Details
MBBS; Damascus University, Syria
Masters in Urology; Damascus University, Syria
Syrian Board in Urology
Arab Board in Urology
Out Patient Timings
The outpatient timings at Badr Al Samaa Hospitals have been planned in such a way that your choice of doctor is available whenever you are free.
Sunday
9:00 AM - 1:00 PM
Nizwa - Oman
5:00 PM - 9:00 PM
Nizwa - Oman
Monday
9:00 AM - 1:00 PM
Nizwa - Oman
5:00 PM - 9:00 PM
Nizwa - Oman
Tuesday
9:00 AM - 1:00 PM
Nizwa - Oman
5:00 PM - 9:00 PM
Nizwa - Oman
Wednesday
9:00 AM - 1:00 PM
Nizwa - Oman
5:00 PM - 9:00 PM
Nizwa - Oman
Thursday
9:00 AM - 1:00 PM
Nizwa - Oman
5:00 PM - 9:00 PM
Nizwa - Oman
Friday
Saturday
9:00 AM - 1:00 PM
Nizwa - Oman
5:00 PM - 9:00 PM
Nizwa - Oman