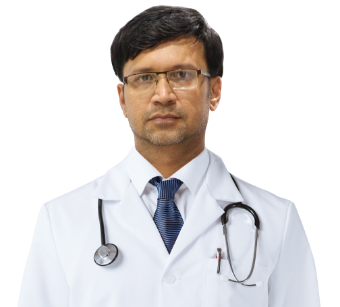 DR Anupam Gaur

Specialist ENT And Head & Neck Surgeon

ENT
MBBS,MS
9 years of experience
Ruwi (Oman)
About DR Anupam Gaur

Dr. Anupam Gaur is a well qualified and experienced ENT and Head & Neck Surgeon. He is a compassionate doctors who believes in tailor-made treatment plans and compassion in treatment process. He has treated thousands of patients and performed various complicated surgeries with high success rate. He is Life member of IMA Valluvanad Branch and Association of Otolaryngolosits of India, Kerala Branch.

Excellence & Experience
Area of excellence
Specialised in managing common ENT issues like hearing loss in children, foreign bodies, Adenoidectomy and Tonsillectomy (Coblation assisted), Tympanoplasty and Mastoidectomy.
Nasal problems with surgeries like nose block treatment, polyp removal, and sinus.
Voice Disorders, including phono surgeries and laryngoscopy for various conditions.
Level of Experience
Dr. Anupam Gaur has worked in various prestigious government and private medical institutions before joining Badr Al Samaa Group of Hospitals.
Awards & Academics
Academics Details
MBBS; Government Medical College Alappuzha, Keral, India (2006)
MS (ENT); Goa Medical College, Goa, India (2014)
Out Patient Timings
The outpatient timings at Badr Al Samaa Hospitals have been planned in such a way that your choice of doctor is available whenever you are free.
Sunday
Monday
9:30 AM - 1:30 PM
Ruwi - Oman
5:00 PM - 9:00 PM
Ruwi - Oman
Tuesday
9:30 AM - 1:30 PM
Ruwi - Oman
5:00 PM - 9:00 PM
Ruwi - Oman
Wednesday
9:30 AM - 1:30 PM
Ruwi - Oman
5:00 PM - 9:00 PM
Ruwi - Oman
Thursday
9:30 AM - 1:30 PM
Ruwi - Oman
5:00 PM - 9:00 PM
Ruwi - Oman
Friday
9:30 AM - 1:30 PM
Ruwi - Oman
5:00 PM - 9:00 PM
Ruwi - Oman
Saturday
9:30 AM - 1:30 PM
Ruwi - Oman
5:00 PM - 9:00 PM
Ruwi - Oman