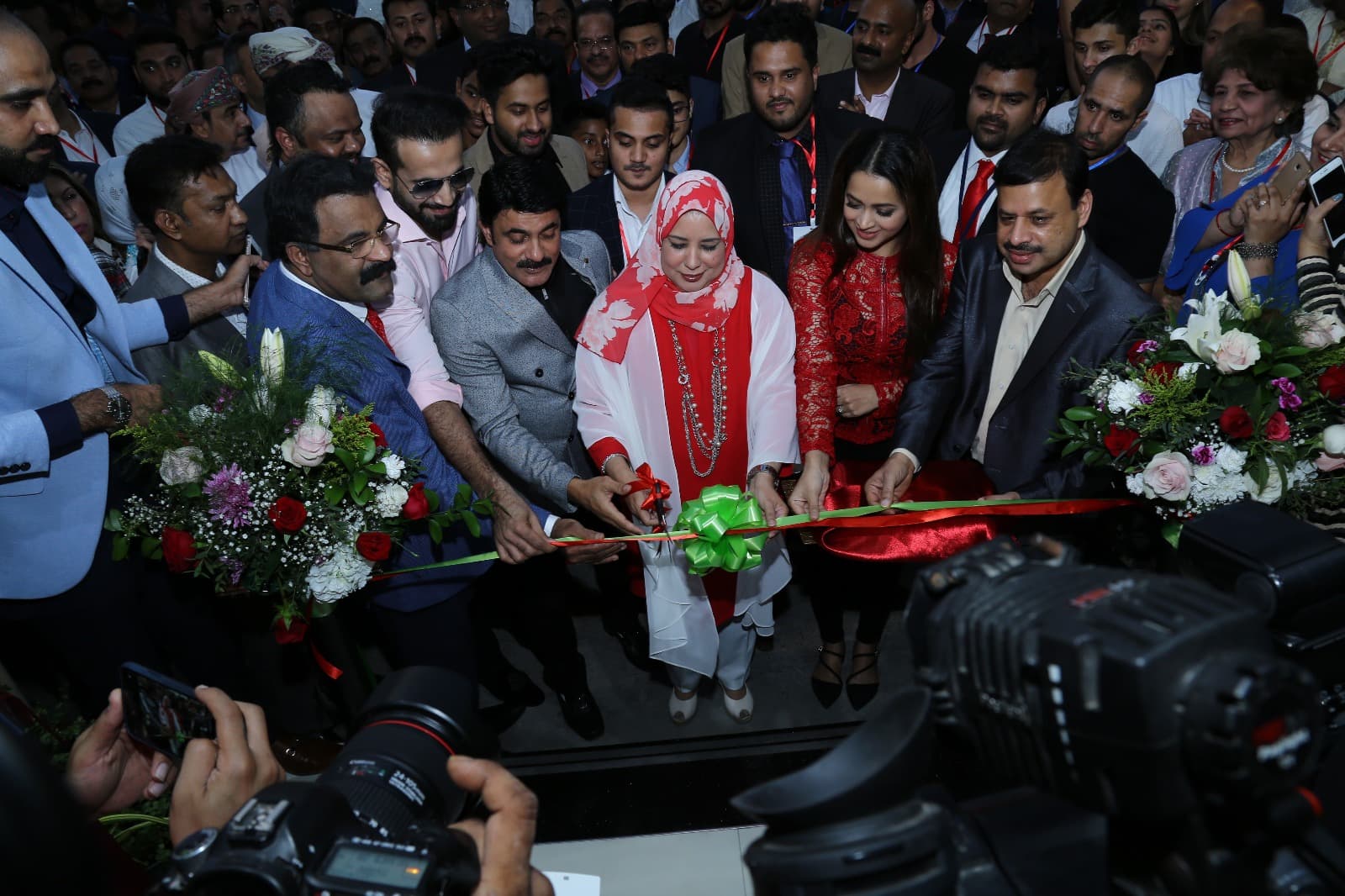 GRAND INAUGURATION OF AL-HILAL MULTI SPECIALTY MEDICAL CENTER- MANAMA.
Manama: 30TH April 2018: The New Al Hilal Multi-Specialty Medical Center – Manama has been inaugurated on 30th April 2018 under his patronage of H. E Dr. Faeqa Bint Saeed Al Saleh, Minister of Health through Dr. Mariam Al Hajiri, Assistance under secretary of Ministry of Health With the presence of Indian Cricket Star Mr. Irfan Pathan, South Indian Cine Star Bhavana & Other Officials followed by Music & Entertainment by a leading Fusion Music Band at the Parking Ground Adliya. Thousands of people attended the grand inaugural function. Free Consultations is offered to the people of Bahrain from 30th April 2018 to 4th May 2018 as the inaugural offer.
Al-Hilal Multi-Specialty Medical Center is a part of Al-Hilal Hospital and Badr Al-Samaa Group of Hospitals and Polyclinics Oman, Qatar, Kuwait, UAE and KSA; the new center is the finest multi-specialty medical center in Bahrain, located near center part of Manama Governance, Adlya, beside HSBC, Kingdom of Bahrain. The center is visible at the main junction of Andalus Garden, connected with wide roads from all the corners. The building has the perfect ambience to cater to all the health care needs through it's the health centre which spreads over 5 floors. The medical Centre will initially have the services of highly qualified doctors and will offer services of specialists in Internal Medicine, Gynecology, General Surgery, Urology, Pediatrics, Orthodontics, Ophthalmology, ENT, Dermatology, Radiology and Dentistry in addition to 24 hours Clinic services. The center is equipped with modern Laboratory with bi-directional interfacing, X-ray unit, Ultrasound and a full-fledged pharmacy.
"I am happy to inaugurate Al-Hilal third branch at the Adliya and Happy to say that Al-Hilal is one of most affordable health care group in the Kingdom offering quality care at very affordable cost, having the Adliya branch will be a great benefit to the people of Manama governance "said Dr. Mariam Al Hajiri undersecretary during the grand opening ceremony.