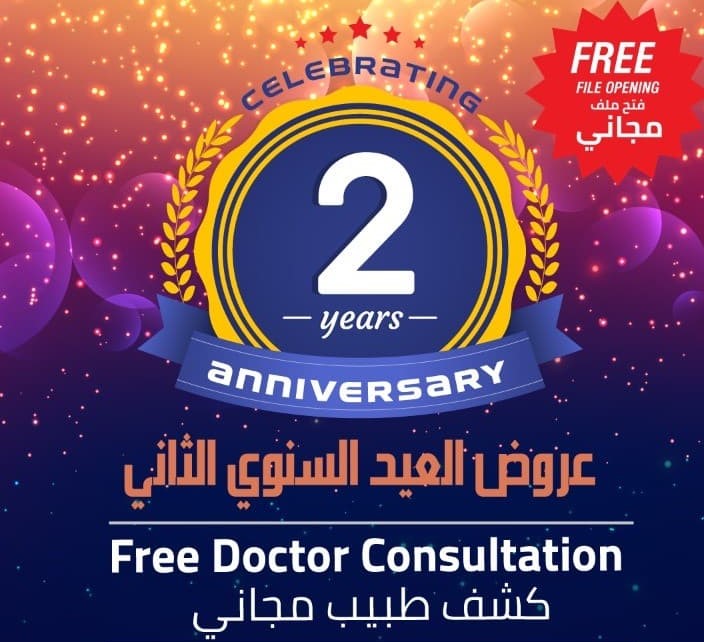 BADR AL SAMAA MEDICAL CENTRE, FARWANIYA LAUNCHES FREE DOCTOR CONSULTATION IN THEIR SPECIALTY CLINICS
Badr Al Samaa Medical Centre, Farwaniya launches FREE DOCTOR CONSULTATION in their SPECIALTY CLINICS as part of their 2nd Year Anniversary Celebrations.
Badr Al Samaa continues to extend their campaign of 'Celebrate Health' during their 2nd anniversary in Farwaniya, Kuwait in the month of March 2019. Badr Al Samaa is offering FREE Doctor Consultation in all their Specialty Clinics like Ophthalmology (EYE), Orthopedics, (Bone & Joint), Pediatrics (Child Specialist),ENT (Ear, Nose & Throat), Dental, General Surgery & Dermatology. Also a 30% discount is offered in Lab, X-ray and Scanning services. File Opening is FREE as always. Badr Al Samaa urge the Kuwait community to 'Celebrate Health' with us.
Badr Al Samaa is committed to the subject of 'Healthy Living' of people in Kuwait. Started in March 2017, with few doctors and medical staff, Badr Al Samaa has now grown to a full-fledged medical Centre with Super Specialty clinics like Urology, General Surgery and introducing specialty services like Colposcopy and Chest Medicine which is rarely found in other private centers in Kuwait. We would like to thank the Kuwait community by offering them Free Consultation in our Specialty clinics which adds value to their health management & treatment in Kuwait. As we all know, reaching a Specialty doctor in Kuwait is very difficult with a nominal cost and we urge the Kuwait community to make use of this opportunity and 'celebrate health' with us said Dr Sharath Chandran, CEO, Badr Al Samaa Medical Centre, Kuwait during their 2nd year anniversary celebrations at Badr Al Samaa.
The Free Specialty Doctor Consultation offer is valid through out the month of March 2019.